UTMB Family Medicine Residency Program
Dr. Alvarez Graduates June 27

Residency Program Set to End
Youens & Duc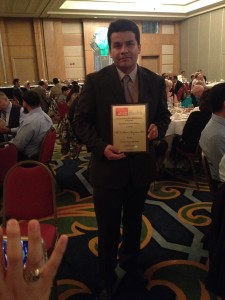 hicela Clinic is proud to announce the graduation from UTMB Family Medicine Residency program—iRTT Weimar, on June 27, 2015, of Dr. Erick Alvarez, a resident physician at Youens & Duchicela Clinic since July 2013. With his graduation from the residency program and passing his board exams in April 2015, he has become a board-certified family physician. Dr. Alvarez will move to San Antonio to join his wife, an Internal Medicine physician, in a 4-physician practice. Dr. Alvarez has been an asset to the clinic and hospital staff, and he will be missed.
Meanwhile, The University of Texas Medical Branch (UTMB) in Galveston has announced that the integrated rural residency program in Weimar, funded by a grant from HRSA (Health Resources and Services Administration) will come                                                     to a close June 30, 2015, as grant funding ends.
The program, which has graduated 3 residents, including Dr. Alvarez this year, and Dr. Evan Underwood and Dr. Estela Mota in 2014, provided the final two years of training for Family Medicine residents who spent their first year training in Galveston. Youens & Duchicela Clinic physicians Dr. Jorge Duchicela, Dr. Robert Youens, and Dr. Olga Duchicela provided training in Family Medicine. Physicians from La Grange, Columbus, Eagle Lake, Victoria, College Station, Bastrop, Austin, Houston, and Sugar Land, provided training in other areas including OB/Gyn, Orthopedics, Cardiology, Urology, Nephrology, Neurology, Dermatology, Emerg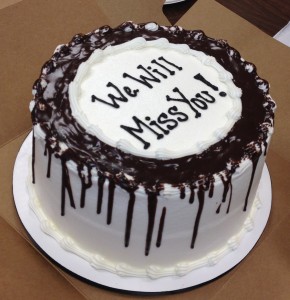 ency Medicine, ENT, Surgery, Ophthalmology, Anesthesia, Radiology, and Wound Care.